Home » Posts tagged 'north africa'
Tag Archives:
north africa
Abū Isḥāq Ibrāhīm b. al-Qāsim al-Qayrawānī (d. ca. 418/1028), better known as Ibn al-Raqīq or al-Raqīq, was a high-ranking secretary and ambassador in the Zirid emirate (corresponding roughly to modern-day Tunisia, Libya and eastern Algeria), which ruled North Africa on behalf of the Fatimids following the latter's conquest of Egypt. In addition to his influence within royal circles, he was also a celebrated poet and historian. His historical chronicle, Kitāb Tārīkh Ifrīqiyah wa al-Maghrib, had a profound influence on subsequent generations of Muslim historians, including Ibn al-Athīr (d. 630/1233), Ibn al-Abbār (d. 658/1260), Ibn ʿIdhārī (ca. 706/1306-7), al-Nuwayrī (d. 732/1331-2), Ibn Khaldūn (d. 808/1406) and al-Maqrīzī (d. 846/1442). Ibn Khaldūn, in particular, considered him to be one of the foremost experts on North African history. Although his work is now lost, many of these historians quote him at length and rely upon his chronicle for their narrations of the early Islamic history of North Africa. His history is therefore among the main sources of information for later historians seeking to understand the various developments in North Africa between the 1st/7th and 5th/11th centuries.
The following is my own translation of the biography of the renowned Andalusī-North African historian 'Abd al-Raḥmān b. Khaldūn (d. 808/1406) which was written by Ibn Ḥajar al-'Asqalānī (d. 856/1449) in the early 15th century. Ibn Ḥajar was a leading 15th-century Shāfi'ī scholar who authored dozens of works about Islamic law, theology, history, and biography. In addition, he was an important official of state in Mamluk Egypt, holding the post of Chief Justice (qādī) several times. This biography of Ibn Khaldūn, whom he met when he was a young man, is drawn from Raf' al-Iṣr 'an Qudāt Miṣr, his biographical work about the various individuals appointed to the office of judge in medieval Egypt.
Decidedly hostile, the account reflects Ibn Ḥajar's strong opinions about Ibn Khaldūn, whose polarizing personality and actions had earned him many enemies in North Africa and Egypt, including many of Ibn Ḥajar's own teachers. Far from being recognized as an outstanding scholar and brilliant intellectual, Ibn Ḥajar's account illustrates that Ibn Khaldūn was not particularly highly esteemed by certain portions of the scholarly establishment. Despite the polemical nature of the text, it is an important source since it does serve as an important counterbalance to more favorable and panegyrical biographical narratives of Ibn Khaldūn provided by his students, such as Taqī al-Dīn al-Maqrīzī (d. 845/1442), or his own autobiography. It gives historians some important insight into Ibn Khaldūn's legacy among a particular group of leading scholars (al-Bishbīshī, Ibn Ḥajar, al-Sakhawī and their students/colleagues) in 15th-century Egypt.  Moreover, the text also alllows scholars to better appreciate the manner in which hostility and prejudice towards particular individuals could be transmitted from teacher to student, which is abundantly clear in the particular case of Ibn Ḥajar, whose views on Ibn Khaldūn would heavily shape the manner in which his own student, Shams al-Dīn Muḥammad al-Sakhāwī (d. 902/1497). The final section of the biography, in which Ibn Ḥajar, rather bizarrely, accuses Ibn Khaldūn of legitimizing Fatimid genealogical claims as part of a broader scheme to delegitimize the Family of the Prophet reflects most clearly Ibn Ḥajar's deep-seated hostility towards Ibn Khaldūn. While keeping in mind the particular socio-political, personal and intellectual context that informed Ibn Ḥajar's opinions, his biography of the historian remains among the most important contemporary sources for Ibn Khaldūn's life.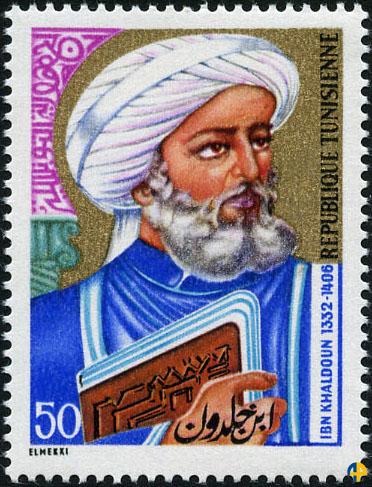 (more…)
This post is a non-exhaustive list of texts and documents from medieval/early modern Iberia and North Africa (covering roughly the period 500-1700) that have been translated into English. The list will be updated regularly with additional titles and is intended to serve as a resource for those interested in learning more about medieval Iberia but who may lack the necessary languages to access the original sources. Please let me know if you have any recommendations to add to the list. (more…)